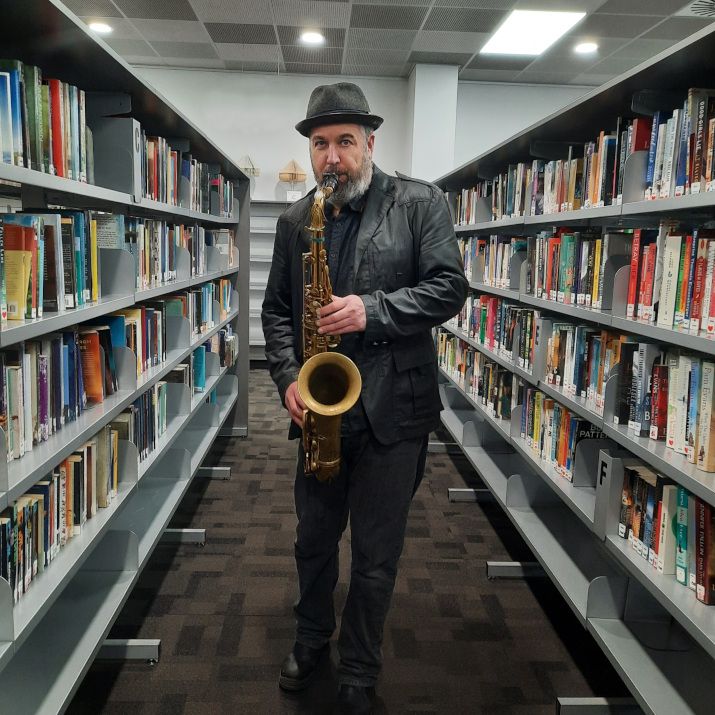 a dream come true
@ Launceston Library
I've always wanted to play a gig in a library. Being able to play really soft in a very quiet environment. I've been able to play a handful of duet gigs in my local library to very calm and attentive groups of people. Very special. Thank you Friends Of The Library.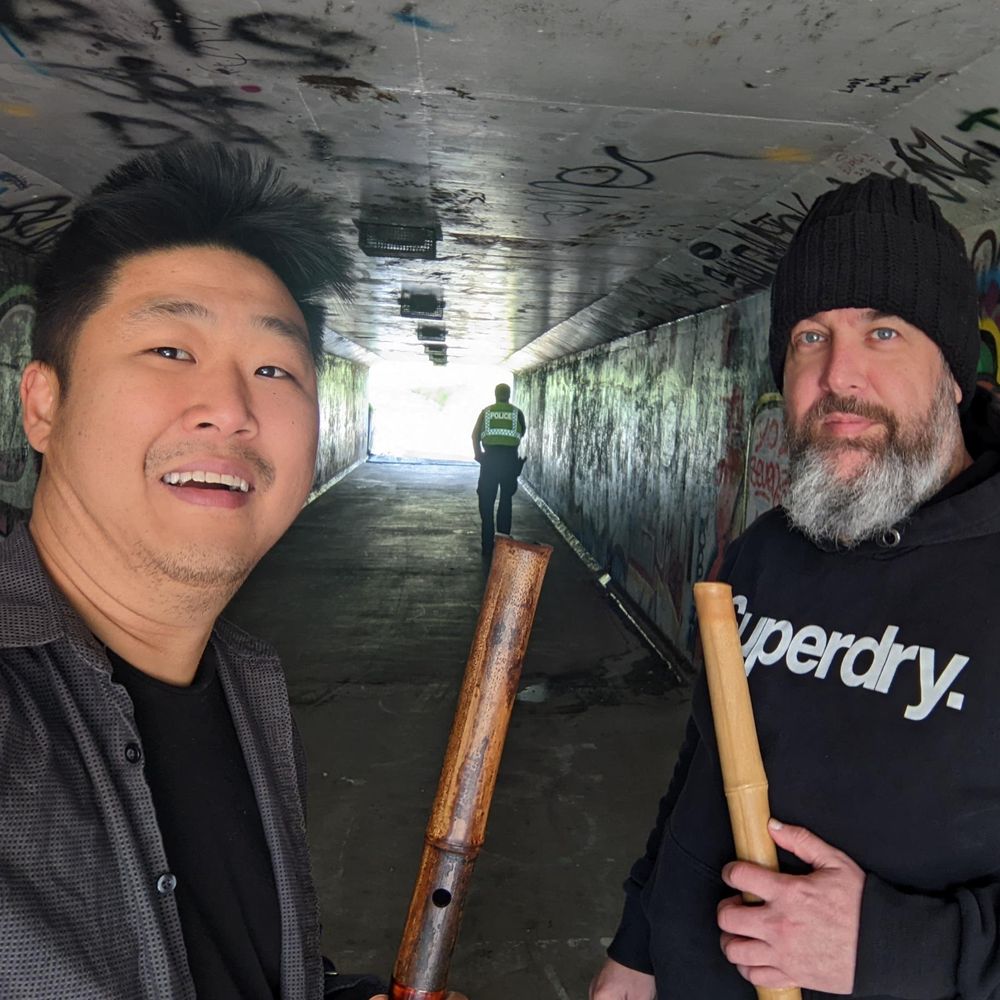 'fighting with metal rods'
@ a tunnel in Launceston
I was playing shakuhachi with my friend Yyan in a reverberant tunnel in Launceston. A police officer turned up and sighed frustratingly. He said, "I got a call to check out 'two men in the tunnel fighting with metal rods', I'm guessing that's you guys."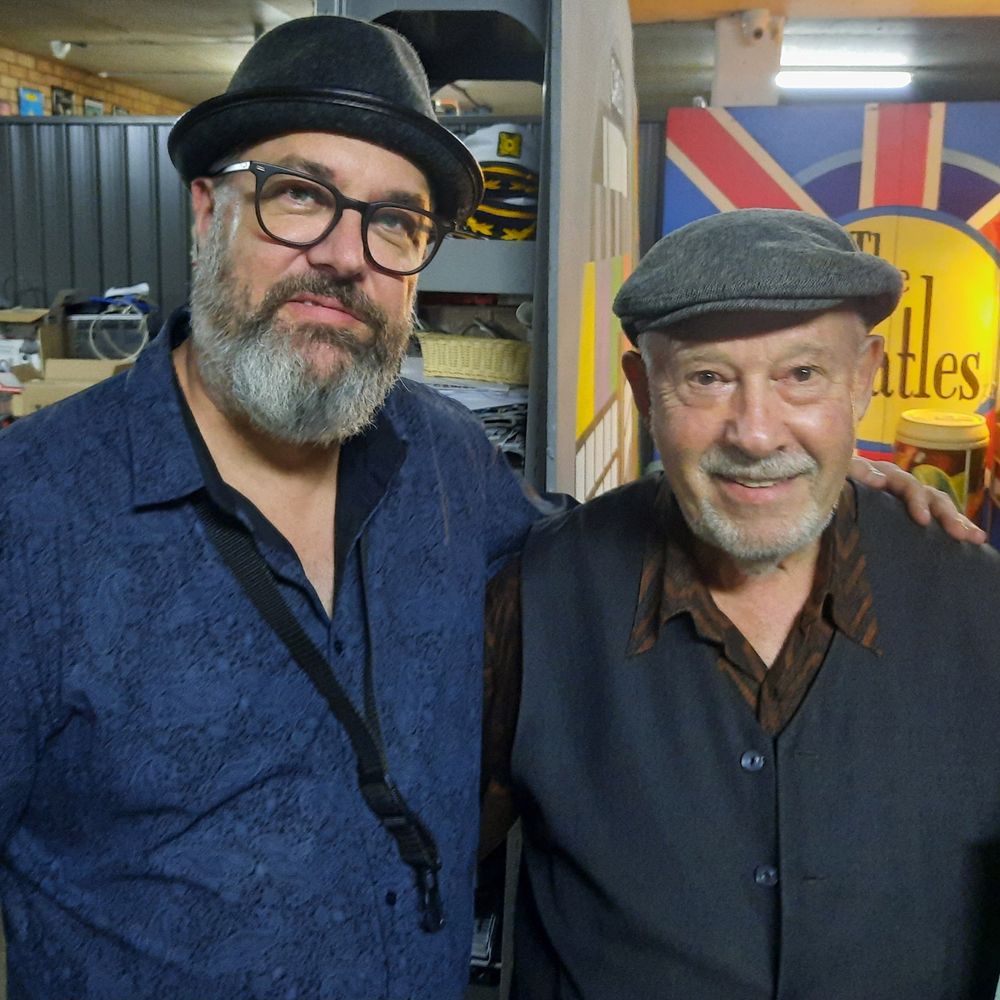 my mentor
@ a gig in Sydney
Recently I bumped into the saxophone teacher who first taught me to improvise. Almost 40 years ago when I was in high school, Eddie Bronson told me to "play anything" on the tune 'I remember Clifford' by Benny Golson. Without him I wouldn't be playing today.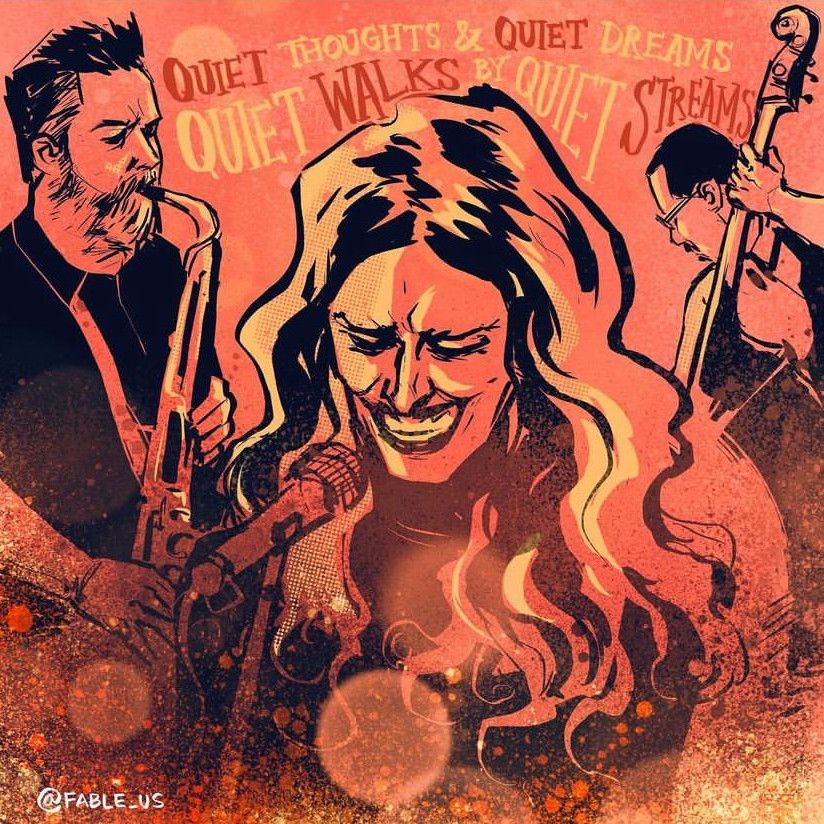 fanart
@ Johnston Street Jazz
After a concert in Sydney with Kristin Berardi (switz) and Mark Lau (nyc) I was shown this image. A listener was moved to create this lovely image.